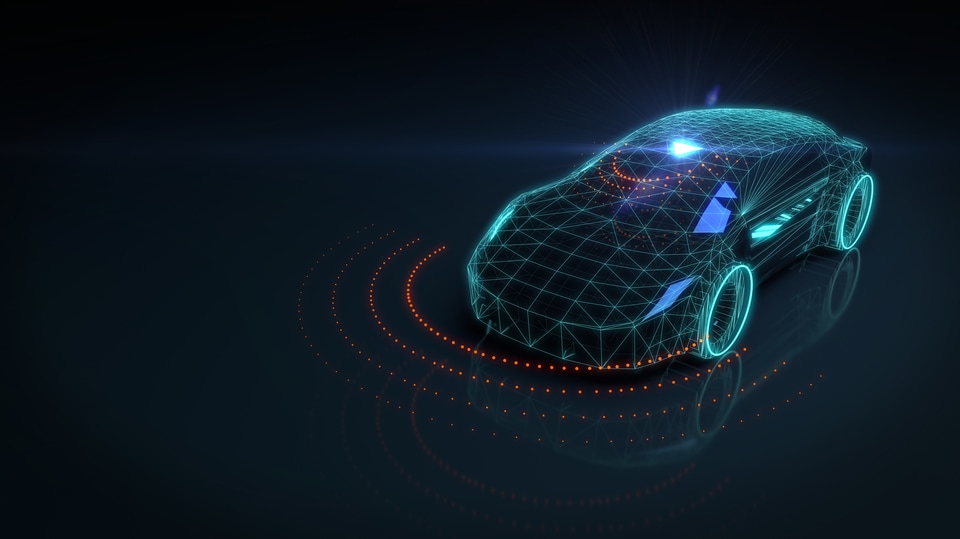 Collision Avoidance Calibration
Our Collision Center Helps with Calibrating Collision Avoidance Systems in Your Vehicle
Today's vehicles have a wide variety of electrical systems and features in them, and an auto accident can cause all types of damage to those. Car owners trust our body shop to repair all parts of their vehicle after a crash, and our team has the necessary training to reset and calibrate driver-assist systems. Read on to learn more about how our Fairfax auto collision center helps with the calibration of these systems after a crash or if they seem off.
What is ADAS in Your Vehicle?
---
Your vehicle may have many different advanced driver-assist systems (ADAS) that provide warnings and even braking if you're in dangerous situations. Some examples of ADAS include:
Forward collision warning

Automatic emergency braking

Lane departure warning

Blind spot monitoring

Adaptive cruise control

Front and rear parking sensors

Rear cross-traffic alert
These features rely on advanced sensors and cameras along the front, rear, and sides of your vehicle, which means that a collision can damage those systems and hurt their effectiveness.
Importance of Calibrating Collision Avoidance Systems After a Crash
---
Even smaller collisions and accidents can mess up these driver-assist systems. You may not even realize how much you rely upon your vehicle's ADAS to provide additional braking that helps to prevent accidents or lessen their effects. Damage to these safety systems impacts them in different ways.
Damaged driver-assist sensors may not pick up vehicles and objects along the front, rear, and sides of your vehicle, which means they won't warn you of their presence and apply braking if necessary.
Issues with the calibration of these systems may cause unnecessary braking and prompts from your vehicle, which are dangerous and stressful in their own ways.
Resetting and calibrating driver-assist systems helps you enjoy all that your vehicle has to offer and ensures better driving experiences. Choosing our auto repair center near Alexandria lets you know that you're getting a complete fix of your car, truck, or SUV, including calibrating ADAS.
Why Come to Ourisman Fairfax Toyota Collision Center for These Services?
---
Not every auto collision center around Chantilly is the same, and ours has an excellent customer service history. That all starts with the quality and depth of our auto repairs after an accident. Our experienced technicians are up to date on all trainings and certifications, including for auto electrical system repairs. Our reliable collision repair process helps us and our customers know that we'll catch any issue that an accident may have caused, including something as hard to stop as an issue with your driver-assist systems.
Our repair center handles repairs for more than just Toyota models as well. Our team has certification to handle collision repairs and ADAS calibration for brands ranging from Chevy to Hyundai to Jeep without impacting the warranty coverage of your vehicle. We know how to quickly reprogram and set the driver-assist systems so that they can continue to help you during all types of situations.
Contact Our Service Team About Collision Avoidance Calibration
---
You don't have to have been in an accident to schedule an appointment with us. If you've noticed odd braking or warnings from your vehicle's ADAS, we can check those for you and ensure the correct calibration. We provide many other services, such as auto detailing and car paint refinishing near Arlington, so don't hesitate to reach out if there's something you'd like to change or fix in your vehicle!