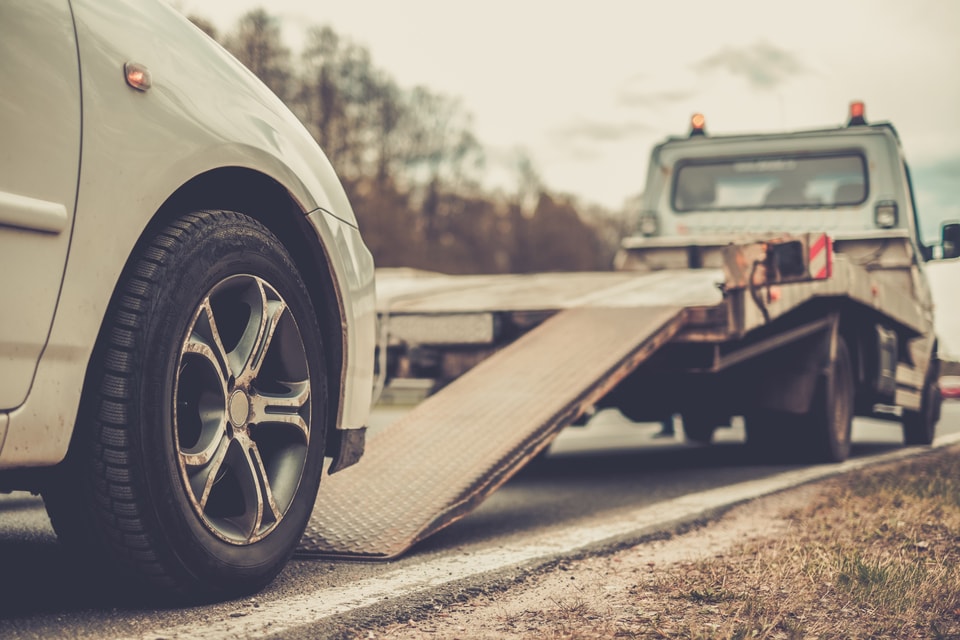 Tow Truck Service Available in Fairfax
There is sure to be a lot going through your mind when you get into a car accident. There's, of course, the health of everyone involved as well as items such as insurance and the condition of your vehicle. Towing is another key element to think about after a car collision, and we provide auto towing all around the DC area. When you need reliable, affordable car towing near Alexandria, our team is here for you, so read on for more details.
We'll Tow Your Vehicle Anywhere in the Washington, DC Area
---
Our towing service near Chantilly will come to you, whether you have your vehicle in your driveway or at the scene of an accident. We'll tow your vehicle any distance in the area without restrictions. That service helps if your car is far away from the service center you frequent. Our tow truck drivers have a lot of experience with tough jobs, so we can secure your vehicle and get it where you want it.
Why Work with Our Fairfax Auto Collision Center?
Our towing service is just one of the benefits of working with our collision repair center near Arlington. We make handling insurance claims for towing simple so that you don't have to stress about it, and we'll do the same should you choose to have us handle your auto repairs. Our master technicians work on all types of vehicles, and we're certified to repair models from Toyota, GM, Ford, Nissan, Kia, and more. When looking for a car towing and repair service you can trust, we're the team to reach out to.
If you have a towing job or want a free auto repair estimate, contact us today. We're more than happy to answer any questions about our tow trucks, vehicle repair certification, or any other items that you're wondering about!