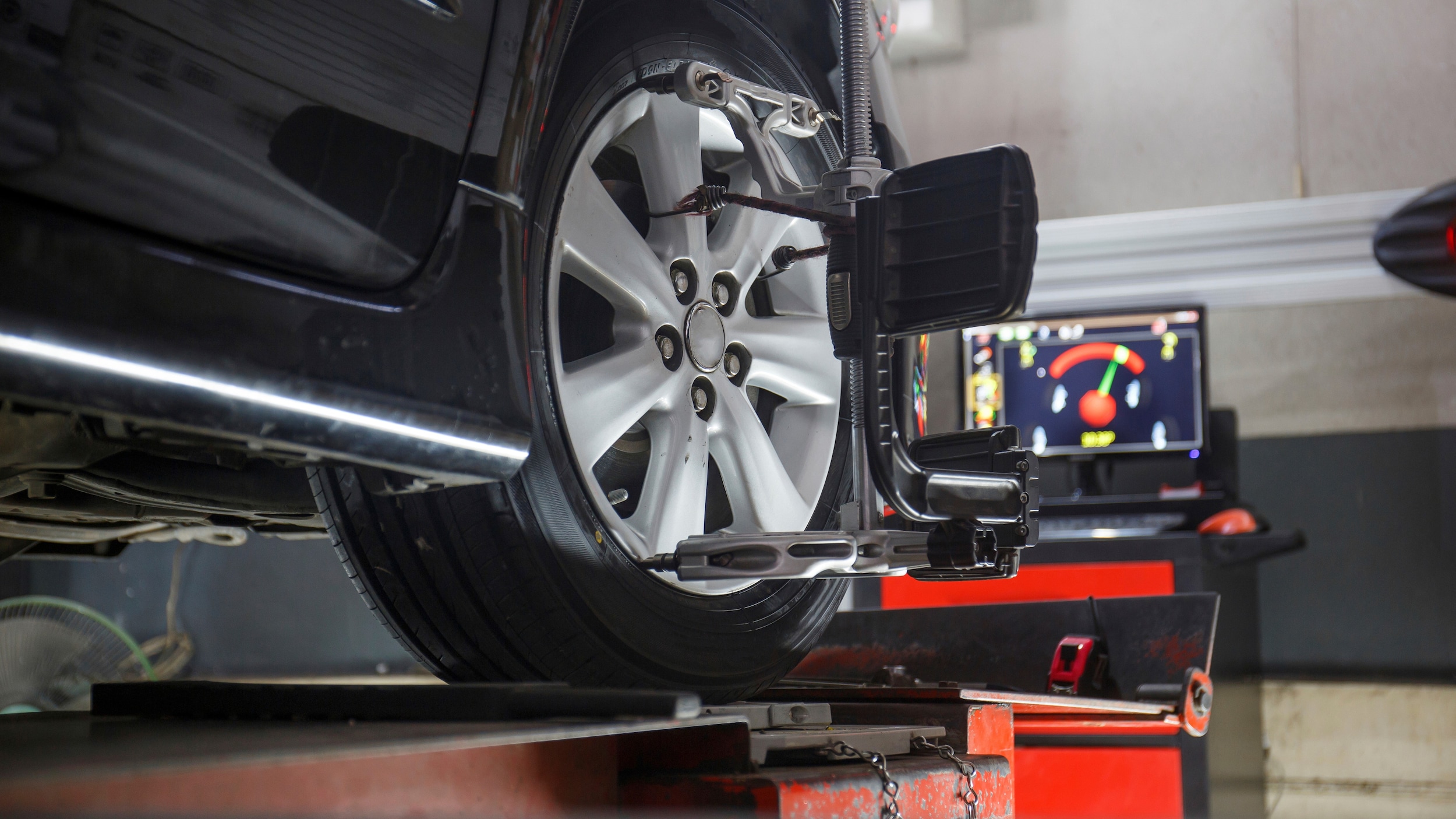 Searching for Wheel Alignment in Fairfax?
If you are a Chantilly or Alexandria resident in need of wheel alignment, our dealership can help with that. We offer wheel alignment services to help you keep your vehicle functioning as it should. That way, you can continue to navigate Arlington roads with the confidence that you deserve.
With proper alignment, you will know that you are getting the most out of your tires. And that is because the tread will be wearing properly. Which is something that you are likely to appreciate.
What is Wheel Alignment?
---
Wheel alignment is a service that realigns your suspension. If there is uneven pressure on your tires, it can cause them to wear more quickly. And that is what will happen when your vehicle falls out of alignment.
Why is Your Car's Wheel Alignment Important?
---
At our store, we have the proper tools and equipment in order to work on your vehicle. And that includes wheel alignment. You can schedule your service appointment online, or you can contact our team to learn more. And we will gladly answer any questions that you may have about wheel alignment.
Whether you drive a Toyota or a different vehicle, we know how to get the job done properly. That way, you can return to area roads with peace of mind.
Contact Our Team to Learn More
If you notice that your vehicle is behaving differently on area roads, it is likely time to schedule an appointment at our store. There are a number of different signs that you may need wheel alignment. These include things like your vehicle wandering or your tire tread wearing unevenly. You can schedule online. That way, you can pick the time and day that you bring your car, truck or SUV to our store. You are sure to be glad that you did.